Top Ten things that make a Fat Girl Mad:
10. Unrealistic Reality.
You aren't a star, you're an idiot and I don't want to see your goofy ass on my cable television which I have to PAY for, by the way!
Need I say more?
8. Weird-ass "diet" food that is going to kill us all!
Don't do it, ladies! Just have a pat of butter and a glass of sweet tea and go walk around the block!
9. The concept of the Fairy Tale Wedding.
Why? Because "those" dresses usually aren't available in "plus" sizes, the handsome prince couldn't pick us up if he wanted to, and we'd pop the wheels right off of that pumpkin carriage.

Thank you, Princess Fiona, for keeping it real.
7. Department stores that use bone-ass skinny models for their "women's world" clothes.
Really, you couldn't find a fat girl to wear that for the camera? Really!?!  Cause Fat Girls are everywhere! We're not hard to find.
 6. Fat Girl clothing that your 87 year-old granny wouldn't wear to the funeral of someone she didn't even like!
***
5. Old Navy's "exclusively online" plus-sizes. Because Fat Girls need to try on clothes in the privacy of their own homes, right? Wrong.
4. Women who post "post-baby" pics three days after giving birth as if something was terribly wrong with their body in its pregnant state.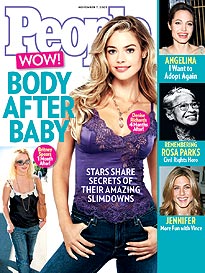 Wait, let me guess, you did it without diet and exercise, right?
3.  Cock-sucking prep boys who give you "that look" when you walk up to the bar. Like they're terrified you might try and talk to them.
To all the over-groomed pricks all over the world, please, pay attention:  Fat Girls ain't interested in your "kind" at all.
When we go to the bar, we're looking for a good ol' Fat Boy wearing either a camoflauge cap or a cowboy hat. And boots. Real boots.
2. Which comes first the chicken or the egg?
AKA: Do you overeat because you have problems or do you have problems because you overeat? Yes, I'm fat. Now shut the fuck up talking to and/or about me and my fellow fat girls! No one cares what you think about it.
And….     drum roll please……
1. When the pizza box is empty!
Why? Because after dealing with all this other crap, the last thing we need it to run out of relief!